Saved Stories – None
Enter to win (1) pair of tickets to Mike Tyson in Conversation
Greenlight Bookstore in association with Brooklyns newly-restored Kings Theatre (1027 Flatbush Ave, Brooklyn, NY) is pleased to announce a one night only presentation of Mike Tyson in conversation with Paul Holdengräber, the founder & director of Live from the New York Public Library. Paul Holdengräber recounts that one of his most thrilling conversations of the […]
New Eats: Fort Greene & Downtown Brooklyn
Miss Ada, 184 Dekalb Avenue, Fort Greene, 917-909-1023 With a name playing on the Hebrew word misada, meaning "restaurant," this new eatery by Chef/owner Tomer Blechman (previously at Lupa, Bar Bolonat, Gramercy Tavern, Maialino, and Cookshop) opened a couple of weeks ago in Fort Greene. The cozy spot features a long bar and large communal table, as well as […]
Young Runners In Sheepshead Steal The Show At Brooklyn Half Marathon
For Young Runners at I.S. 234, there was a lot of buildup to the Airbnb Brooklyn Half Marathon last Saturday, as dozens of student athletes ran a mile-long loop on the Coney Island Boardwalk. Young Runners, a New York Road Runner program for public schools, trains 6th to 8th graders to run a mile without […]
The Last O.G is filming this Thursday on Carroll Street
The Last O.G is filming this Thursday on Carroll Street, along the Park and between Smith and Hoyt, based on the pink notices posted this morning. Move your cars by tomorrow night, neighbors. Last week Turner's TBS announced that they had has cast Cedric the Entertainer (Barbershop), Taylor Mosby (Criminal Minds) and Dante Hoagland (The […]
The N Train Is Back, For Now
It's official, we visited all nine stations on the N line that were slated to open on Monday — and all MTA employees on-site confirmed that the Manhattan-bound N train service has resumed. After more than a year of closures, it's back to business as usual for northbound morning commuters. Here are the stations with resumed […]
Kensington Playground Will Quadruple In Size, Says Greenfield
City Council Member David Greenfield, parks officials, civic leaders, and Kensington residents rolled out the red carpet today to celebrate the Di Gilio Playground groundbreaking, a $2.8 million gut renovation project from Greenfield. The playground, on Avenue F between McDonald Avenue and East 2nd Street, is about to quadruple in size with new play equipment for […]
Health and Wellness Open House This Wednesday: Giveaways, Activities, Info, and More!
Its too often the case that we Flatbushers (Flatbushnicks? Flatbushians?) are unaware of some stellar resources available to us right in our own neighborhood. Maybe even on our own block. Sure, we notice those quaint signs for doctors, dentists, or psychiatrists outside stately Victorians along tree-lined streets. But we also have excellent options for health […]
Crash At Crazy Midwood Intersection; Locals Point To New Median
On Sunday evening May 21, an elderly couple was struck by a car at Coney Island Avenue and Avenue O in Midwood around 7pm, neighbors said. Eye witnesses told BKLYNER that they saw two elderly women get hit by a car turning onto Coney Island Avenue, while they were crossing Avenue O from the median. […]
Park Slopes Latest Sanitation Workers Raccoons (VIDEO)
Just making sure you're recycling: Neighbor Sandra Petraglia-Rossier spotted this raccoon the other day near 7 th Avenue on St. John's Place. Here are a few more local raccoons for your viewing pleasure: Photo by Tom Prendergast Neighbor Tom Prendergast saw this little guy napping over the entrance of 179 Prospect Park West back in 2015, […]

Download video: http://bklyner.com/wp-content/uploads/2017/05/video-1495247917.mp4
Developing Story: Gunshots Fired Near Brooklyn College Campus [UPDATED]
Shortly after 4 pm, gunshots were heard outside the Brooklyn College campus near Campus Road and Amersforst Place. The police have apprehended two individuals, NYPD confirmed. The college official also confirmed that the Brooklyn College campus was not on lockdown. I looked down the street to see if any cars were coming, but out of []
DanceAfrica 2017: Remembering Festivals Founding Director, Chuck Davis
Just days before DanceAfrica was scheduled to open its 40th anniversary season at the Brooklyn Academy of Music, the founding director, Chuck Davis, passed away on Sunday, May 14. Contemplating the reality of staging the week-long festival in the wake of Davis passing, artistic director Abdel R. Salaam said, We all have a belief that spirit […]
Bite Of The Day: Pastry & Cookie Extravaganza At Savarese
Savarese Italian Pastry Shop, a staple of Bensonhurst's Italian dessert scene, is celebrating it's 100 year anniversary next year. We've already named Savarese one of the five best gelato spots in Bensonhurst — but there's so much more to this corner bakery than just incredible Italian ice cream. For example, they have an enormous list of […]
Cellphone Thief Targets Teens In Sheepshead Bay & Manhattan Beach
Cops are searching for a man accused of a four-incident robbery spree in Sheepshead Bay and Manhattan Beach, who tricks victims into thinking they stole a cellphone in order to get them to comply. The spree reportedly started last month on April 22 in front of 2452 East 24th Street around 2pm, said cops. The suspect […]
Find Inner Peace With Stoop Meditation
Feeling stressed? Being hard on yourself? Overwhelmed at work? Freaked out by the Trump administration? Give your mind a break from these everyday anxiety's and learn to find some inner peace with a free stoop-front meditation class this Thursday, May 25, in Clinton Hill. Led by certified meditation teacher, Danielle Fazzolari, no experience is necessary to attend the […]
Play Ball: Construction To Start Tomorrow On Dome Playgrounds Courts
Tomorrow, the makeover begins on Dome Playground's basketball and handball courts, Parks Department announced, a much-used park on the border of Kensington and Boro Park. Renovations at Dome Playground, on Dahill Road and 38th Street, began last April thanks to $2.75 million in joint funding from City Council Member Brad Lander and Boro President Eric Adams. Completed […]
PSA: Our Lady of Guadalupe Catholic Academys Shoe Drive Needs More Shoes!
A Board member of the Our Lady of Guadalupe Catholic Academy's Home School Association reached out to us asking for help with the Our Lady of Guadalupe Catholic Academys Shoe Drive – they are rather short of their goal. Here's her note: There is so much negativity in the world today that Our Lady of Guadalupe […]
First Ever Russian LGBTQ Parade Last Weekend at Brighton Beach
Over 200 people rallied at the Brighton Beach boardwalk in support of Russian LGBTQ pride, last Saturday, May 20. First Russian American pride parade in underway in NYC Brighton Beach with slogans like "Shalom Brighton " and "we are queer, we live here" pic.twitter.com/M6Jj0f7bps — Taly Krupkin (@TalyKrupkin) May 20, 2017 The parade was organized […]
1883: Happy birthday to The Brooklyn Bridge https://goo.gl/fb/KMjZNF  #ff #tcot #blog #politics #opinion #news
1883: Happy birthday to The Brooklyn Bridge https://goo.gl/fb/KMjZNF  #ff #tcot #blog #politics#opinion #news
NJ Politics Digest: MacArthur Leaves GOP Moderates Caucus

Roundup of daily news.
Нью-йоркский Pride марш впервые будет транслироваться в прямом эфире в этом году

После 48 лет маршей, протестов, бойкотов, наконец, марш равенства будет транслироваться в прямом эфире в этом году. После того, как в марте 2012 года на […]
Armed crooks steal thousands in jewelry from two men in Bronx

Cops are looking for two thieves who robbed two men at gunpoint and made off with thousands of dollars in jewelry in Bronx robberies.
Trump complimented Philippine's Duterte for "unbelievable job" on deadly drug war in April phone call http://nydn.us/2rPI3Yc pic.twitter.com/J2YTep7PhC
Trump complimented Philippine's Duterte for "unbelievable job" on deadly drug war in April phone callhttp://nydn.us/2rPI3Yc  pic.twitter.com/J2YTep7PhC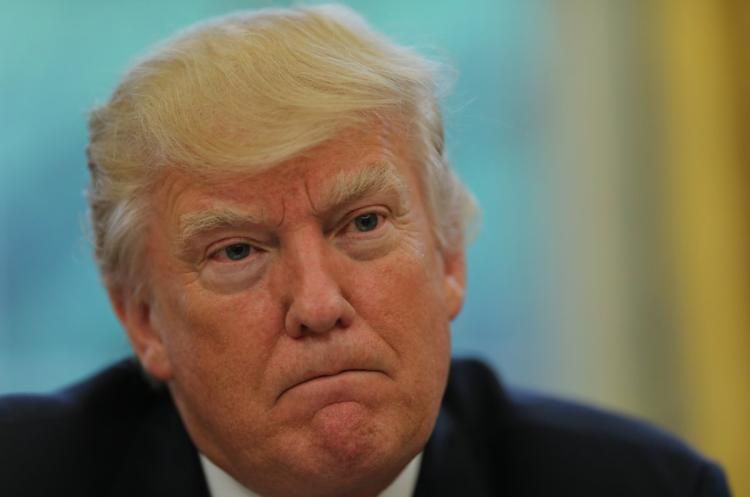 Cuomo Announces 'Genius' Contest To Fix The NYC Subway [GOTHAMIST]
| | |
| --- | --- |
| | Great new ideas to fix the subways could receive $1 million grants from the state. |
President Trump gifts Pope Francis MLK writings during Vatican visit http://nydn.us/2qOJ986 pic.twitter.com/xR2zZ0nhfX
President Trump gifts Pope Francis MLK writings during Vatican visit http://nydn.us/2qOJ986 pic.twitter.com/xR2zZ0nhfX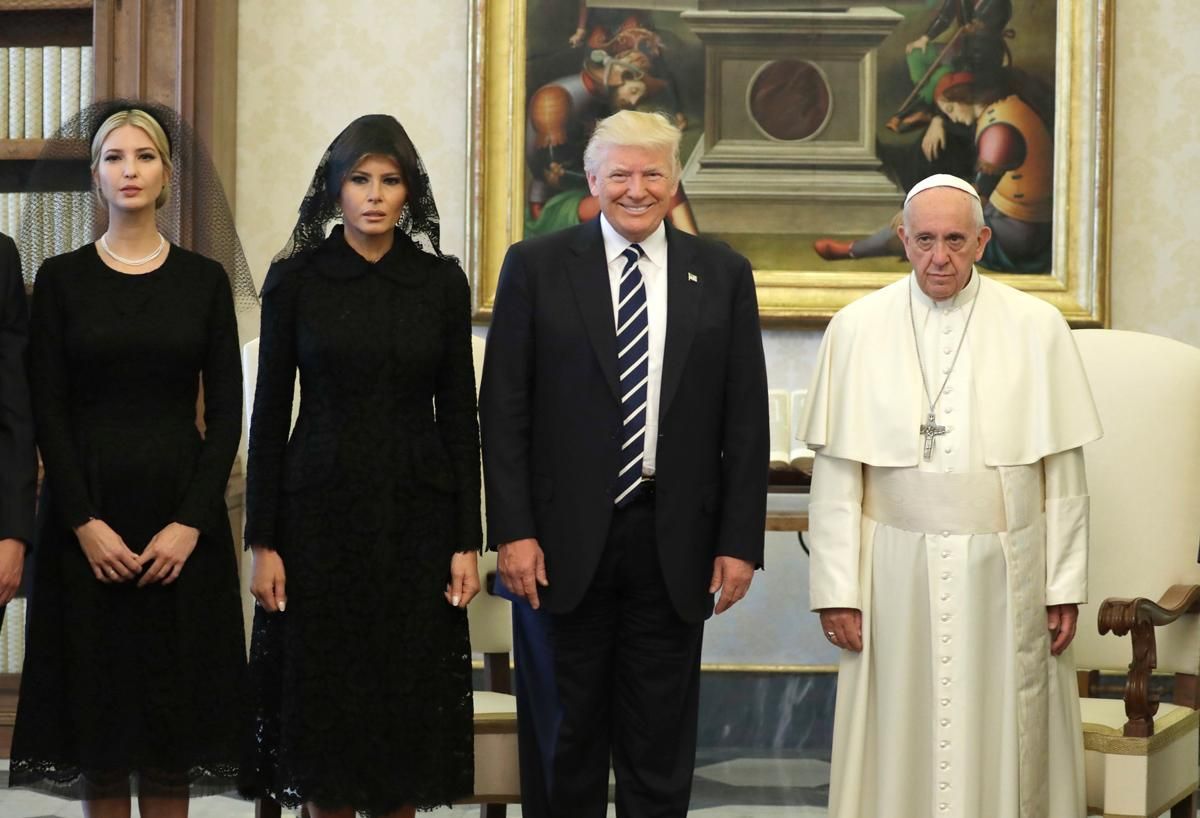 Hillary Clinton: Trump budget has unimaginable level of cruelty'

She said Trump and the GOP are "mounting an onslaught against the needs of children and people with disabilities."
Shared NewsLinks Review
| | |
| --- | --- |
| | |
Next Page of Stories
Loading…
Page 2